Magento 1 is Expiring in 2020
The Countdown has Begun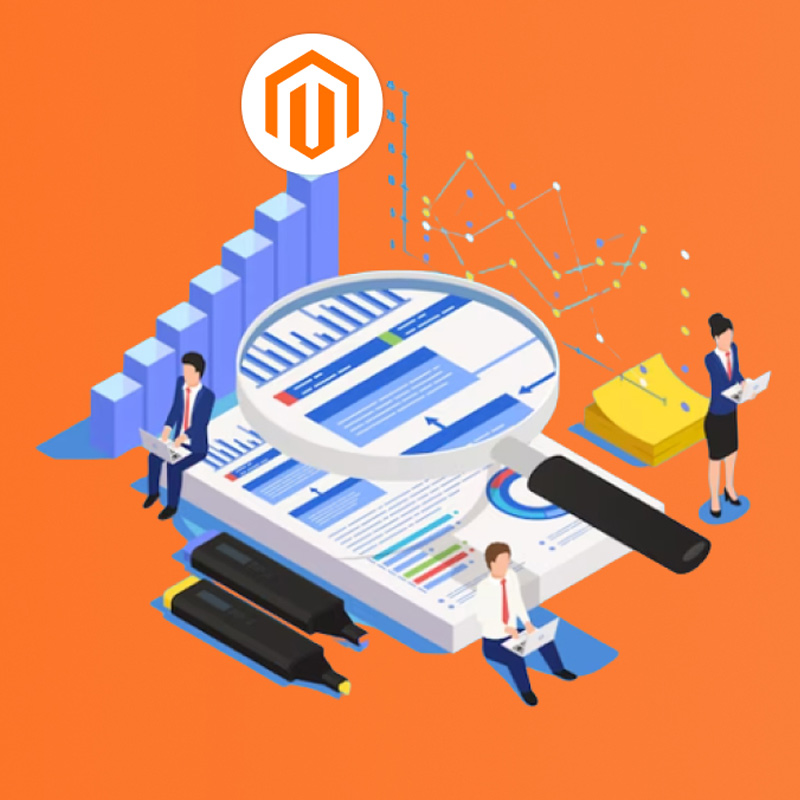 CYBER EXPERT HELPS YOU UPGRADE TO MAGENTO 2
Ever since Magento announced that it is going to phase out its much loved first version, e-commerce website owners have been anxious about the upgradation process. Back when it was announced in 2014, Magento 2 made a lot of promises which still interest us – performance, scalability, streamline customisations and higher quality code (to name a few).
The migration may be complex and exhilarating, but it is worth the effort. At Cyber Expert, our experienced Magento developers have helped clients upgrade to the new version with ease and success.
WHY WE RECOMMEND
MAGENTO COMMERCE?
01
End of V1 Support
In 2018, Magento concluded its full support for Version 1. Using it now exposes users to security vulnerabilities, potential PCI non-compliance, unresolved bugs, and reduced website speed.
02
Upgraded Module Store
Extensions and integrations in Magento 2 are rigorously vetted. Coupled with improved 24/7 support, it ensures optimal performance and security.
03
Simplified Product Import
Importing CSVs is now hassle-free, allowing non-binary inputs for a smoother cataloging experience.
04
Optimized Checkout Process
Enhancing the checkout can significantly reduce cart abandonment. Magento 2's checkout features: Efficient guest checkout. A two-step streamlined process. Fast checkout with automatic email recognition. Smart shipping rate applications. Prioritizing shipping details over billing, for a logical flow.
05
Revolutionized User Experience
Magento 2 prioritizes UX, leading to SEO benefits and higher conversions. The highlights include: Streamlined design for clarity and ease-of-use. Mobile-optimized and touch-friendly interface. Flexible, drag-and-drop functionality for tailored templates. Enhanced cataloging with configurable columns.
MAGENTO 2
PEOPLE WHO RECOMMEND
We selected Magento because it allowed us to launch a minimum viable product (MVP) in record time, while enabling major web design customization. In addition, the community of available extensions is unprecedented. The platform is a start-up's dream.
Lisa Butters
General Manager of GoDirect Trade
Magento Commerce hosted in the cloud has ensured our website has the agility to respond to a rapidly-changing environment, and can easily scale to meet unexpected demand – crucial in peak trading periods – providing a fast experience regardless of visitor volume.
Adam Rossiter
Managing Director, BULKPOWDERS
Our new responsive mobile Magento Commerce 2 site has increased our conversions and elevated our brand to new levels. No one else in our industry sees the conversion rate or has the flexibility of content that we do.
Anna Mikkelsen
eCommerce Director, catbirdnyc.com
OUR MAGENTO 2 MIGRATION SERVICES
We help you achieve high levels of personalization We understand that each business has a unique identity and hence unique requirements. We help you achieve high levels of personalization not only in user experience but also in your website.
We manage your website Once it is up and running, we don't abandon it. Our team extends real time management of your website and constantly upgrades it with new functionalities which best suit your business.
We ease the migration process for you We understand how difficult it can be to understand and follow the migration process. Our certified Magento developers ease it for you.
We offer SEO services as well Your Magento 2 is already equipped with SEO optimization. Our SEO experts then take a step further and optimize your website even further. with you the way you connect with us.
We are the gurus of analytics We are well equipped with the latest analytical tools you need to make the most of your data. We help you make all your important decisions of your business.
MORE REASONS TO CHOOSE US
Testimonials
What our clients say about us
Cyber Expert has made Magento 2 migration look like a piece of cake. It has guided and assisted us throughout the migration process and delivered well on time. Not only this, they ensured that our website traffic was up by 95% and our conversion rates went soaring too. The team connects with you and gives you amazing solutions for SEO, website development, hosting and whatever you ask of them.
// our services
We Offer a Wide
Variety of IT Services
Web Development & landing page
From wordpress to custom web development we cater to all sizes and scales
Know More &nbsp

E-Commerce Platforms
100+ compelted projects in WooCommerce, Joomla, Shopify, Opencar and Magento
Know More &nbsp

Mobile App development
Apps UI/UX design to Development for Android App and iOS Apps, we do serve all requirements
Know More &nbsp

IT for Enterprise
Large scale enterprise solution with Service and resolution support. Training of employees etc.
Know More &nbsp
SEO and Digital Marketing
App optimisation, SEO, PPC, Social media marketing and online reputation management etc.
Know More &nbsp

Mobile App Development
Our stronghold in React JS, Node JS, Laravel, Angular and Code Igniter
Know More &nbsp